Hanalei Bay is getting a lot of attention lately as the market heats back up for beachfront offerings. In 2016, there were two sales on the Front Row of Hanalei listed by Hawaii Life Real Estate Brokers and closing north of $10M. 2017 also has strong numbers with the recent sale of 5174 Weke Rd, listed at $17.5M, closing at $15.6M. There are only 59 residential lots with a front row seat to Hanalei Bay, and only 38 owners spread out among these lots. Many new owners and longtime Hanalei families have accumulated several adjoining parcels creating beachside estates, and leaving a small number of options on the front row of Hanalei Bay. The limited options and current pricing ranging from $8.5M-$45M place Hanalei Bay Villa well priced at $10M, and will possibly be the next sale on the front row.
5174 Weke Rd Sold For $15.6M, Listed at $17.5M

Built in 1904, this historic plantation home sits on over 1 acre of land beachfront on Hanalei Bay
5380 Weke Rd Sold For $10.4M on 11/17/2016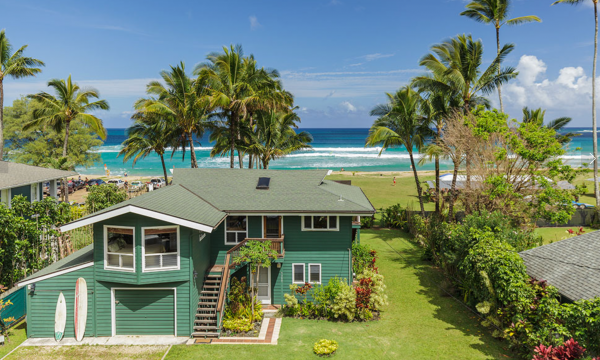 Two homes on Hanalei Bay fronting Waioli Beach Park
5204 Weke Rd Sold For $16.2M on 11/17/2016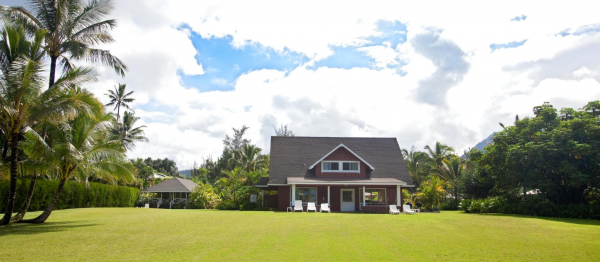 Known as the Faye Estate and sits on over 2 acres
What's Currently Available?
There are currently 5 properties on Hanalei Bay listed from $8.5M-45M, making it a likely possibility that Hanalei Bay Villa is next to go.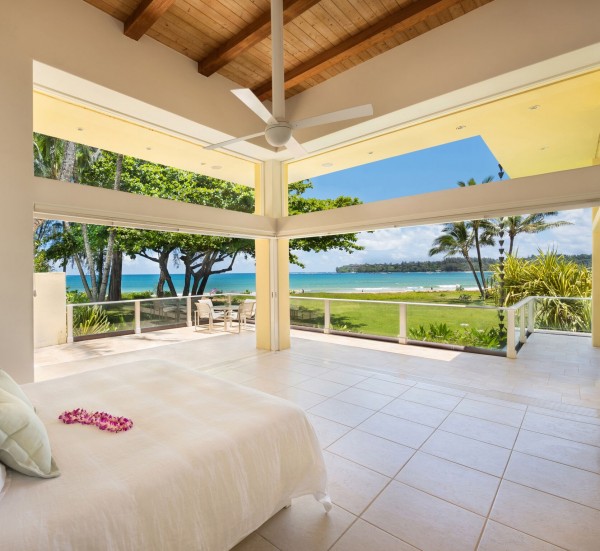 5414 Weke Rd Listed at $10M - Hanalei Bay Villa is priced to sell and offers an incomparable view of Hanalei Bay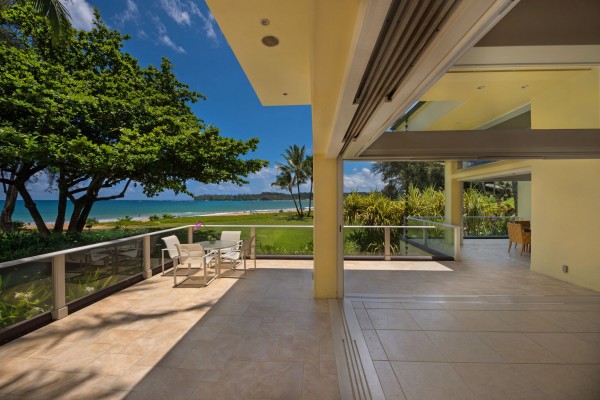 This contemporary estate offers the ultimate in indoor-outdoor living with two homes fronting Hanalei Bay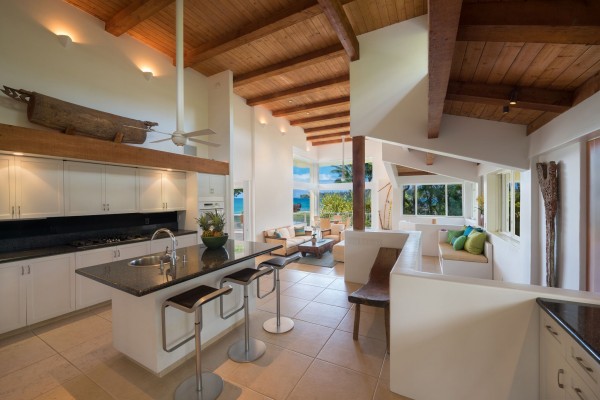 Designed by famed architect James A. Schmit, the main house features 15 ft high ceilings and expansive glass pocket doors, bringing the outside in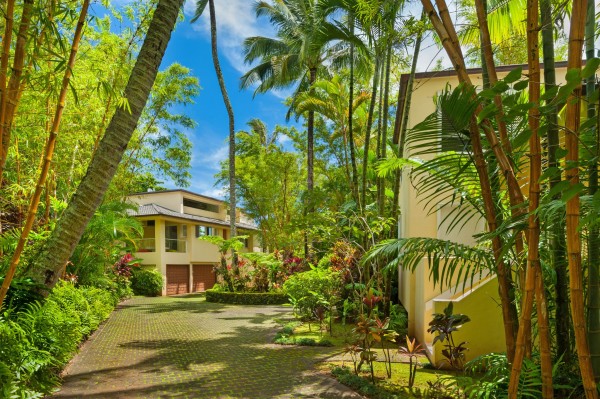 Two homes on Hanalei Bay offering 5 beds, 5.5 baths and over 4,176 sqft of living, on over 1/4 acre parcel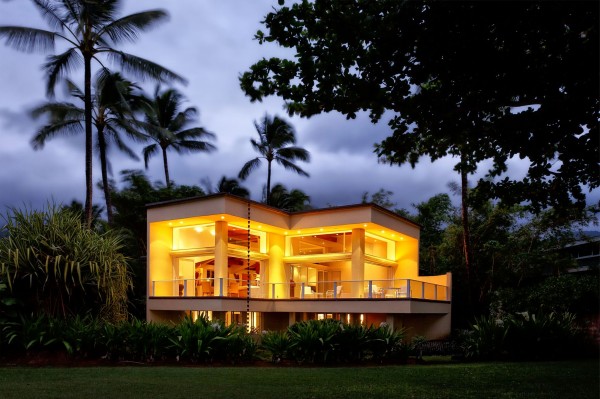 Twilight at Hanalei Bay Villa (MLS# 296864) | Hanalei Bay Villa Listed by Amy Frazier with Hawaii Life
Other Hanalei Bay Offerings
Other offerings on Hanalei Bay include Hale Maluhia listed by Hawaii Life Real Estate Brokers for $8.5M.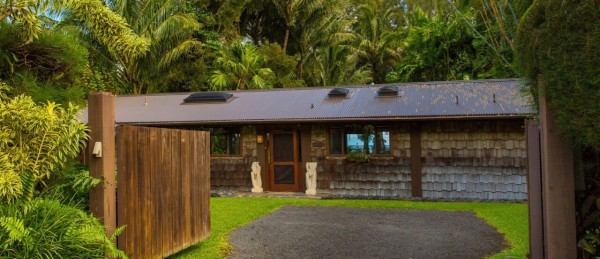 With approximately 980 sqft of living, this cottage provides an intimate and cozy space and fronts the Waioli Beach Park. Hale Maluhia is the only listing on the beachfront of Hanalei Bay that has a Vacation Rental Permit, which would permit the new owner to offer the property for rent as a nightly rental.
5418 Weke Rd Listed at $45M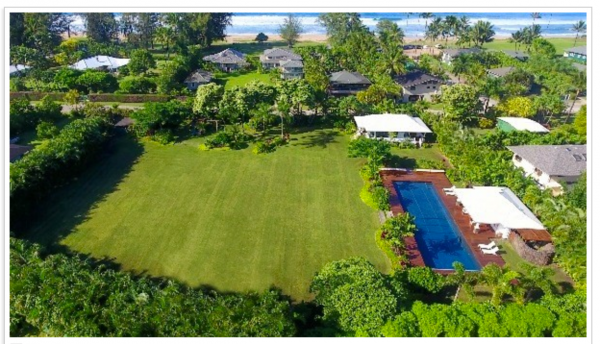 This recently renovated estate has been perfected in every detail. This property has been listed in a variety of ways:
Pricing at $45M includes a total of 5 parcels, 3 homes, 1 studio, large pool, and more
Pricing at $35M includes two parcels, 2 homes + studio and bonus building
Pricing at $17.5M includes one parcel with a 5 bed, 5 bath residence
A lot of options for a Buyer to explore.
5372 Weke Listed at $15.5M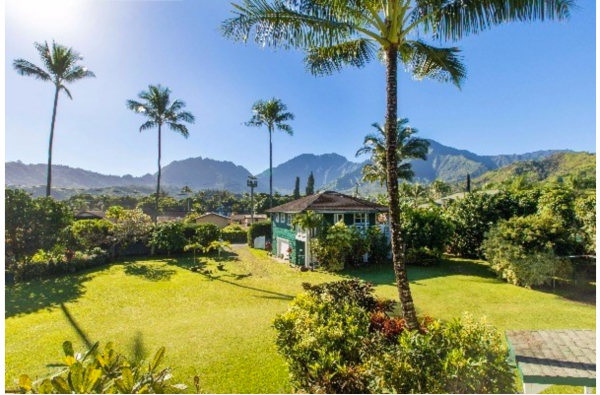 This 1920 estate is back on the market after being in escrow for a short period of tome. Offering two homes and two lots that front Waioli Beach Park.
5242 Weke Rd Listed at $16.5M
This 2 bedroom historic cottage sits on over 1 acre of Hanalei beachfront property.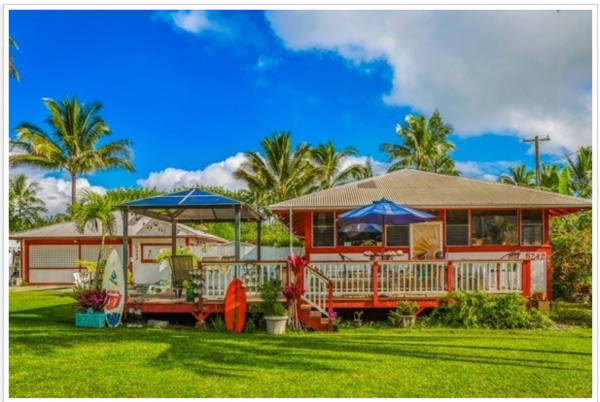 More Information
Born and raised on Kauai, I live, work, and play in Hanalei. For more information on the Hanalei Market, you can reach me at 808.639.9011 or visit amy.hawaiilife.com.